School Zone / Rhanbarth Ysgol
GAP (Gilwern Association of Pupils) Fundraising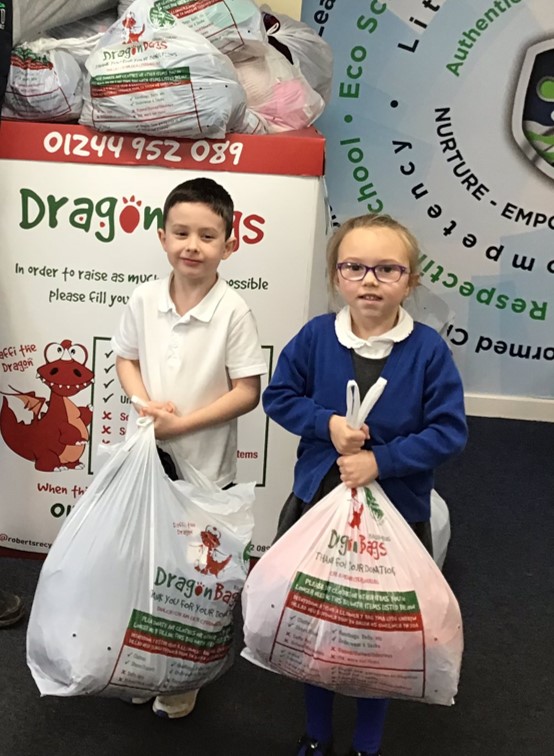 GAP is made up of a group of children across the school who understand that money can be used for the benefit of everyone.
GAP aim to provide opportunities for pupils and the community to come together to fundraise for Gilwern Primary. We will work collaboratively with our established Parent GAP team to encourage pupil initiated ideas and events.
We aim to raise awareness of financial education to prepare them to be enterprising citizens of the future.
Pupils have set a target of raising £5000 by the end of July 2020 and with the support of our ECO team we have already organised Dragon Bags. Dragon Bags is a unique fundraising scheme that will help us to raise funds through recycling clothes
---
← back to School page