School Zone / Rhanbarth Ysgol
Criw Cymraeg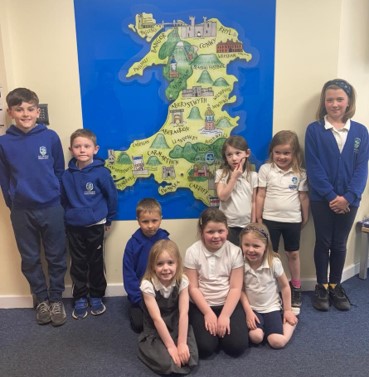 Criw Cymraeg aim to speak more Welsh to each other.
Nod y Criw Cymraeg yw siarad mwy o Gymraeg gyda'n gilydd.
We will help the school by teaching the Welsh language to our team members who can then help other learners in the school.
Byddwn ni'n helpu'r ysgol trwy dysgu'r iaith Gymraeg i'r dysgwyr yn ein tîm sydd wedyn gallu helpu dysgwyr eraill yn yr ysgol.
Our pupil group will have a positive impact on the whole school by sharing lots of fun language games.
Bydd ein grwp dysgwyr yn cael effaith gadarnhaol ar yr ysgol gyfan trwy rannu llawer o gemau iaith hwyl.
---
← back to School page