The News Zone
All the latest from around the school...
In this section we bring you a round-up of all the latest goings-on in and around Gilwern. Click on any image to see it full-size.
February 2019
Space Camp 2019
Space Camp 2019 is underway in Year 5 and 6. Today, we have organised our crews based on the skills of individuals and designed mission patches. Mission 1 and 2 successfully completed!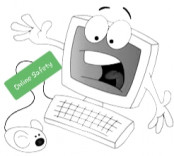 Online safety Parental Workshop
Tuesday 5th of February we will be holding a parental workshop for online safety. It will run from 2.15pm till 3.15pm.
We look forward to seeing you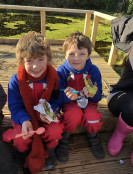 Gilwern Outback
Year 2 pupils spent the day in Gilwern 'outback' building dens, creating Australian themed nature art and cooking our own Bush Tucker food.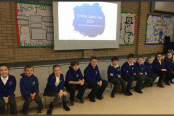 Online Safety Day launched by Digital Leaders
Digital Leaders launched Safer Internet Day 2019

by holding our school assembly. Our main message is to be SMART when communicating online.
Keep an eye out on our school twitter feed and gallery for more photographs.
Friday 1st February - School closed
School closed - Due to treacherous icy conditions the decision has been made to close today.
The safety of students parents and staff is paramount.
Thank you
News Zone
Archive