The News Zone
All the latest from around the school...
In this section we bring you a round-up of all the latest goings-on in and around Gilwern. Click on any image to see it full-size.
January 2019
Thursday 31st January 2019
11.20
Please note there is now an amber weather warning for this area from 2.00pm onwards. Parents are asked to make their own risk assessment for collecting their child from school.
A skeleton staff will always remain on site until all pupils are collected.
10.15 am
Due to the current yellow weather warning we would ask all parents to have a plan in place for the possibility of needing to collect your child early from school today.
Thank you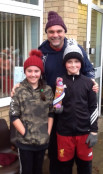 Winners of the Bobble Hat Games
Winners of the Bobblehat Games 2019 is Ty Glas! Pictured are the house captains with Mr Guy. A fun,enriched afternoon developing teamwork, communication and ball skills. Fantastic sportsmanship shown throughout. Llongyfarchiadau pawb! healthy confident individuals
Health and safety notice
Please could all children, parents and visitors please enter the school using the main entrance. The infant yard gates will remain locked.
Thanks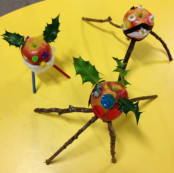 Blwydden Newydd Dda
Year 1 have started the Spring term by redesigning the Callenig to wish everyone a Happy New Year.
News Zone
Archive