The News Zone
All the latest from around the school...
In this section we bring you a round-up of all the latest goings-on in and around Gilwern. Click on any image to see it full-size.
October 2018
Launch of our YouTube Channel
Take a look at our YouTube channel for a whole school homelearning challenge that will have an impact on our main display in the entrance area https://youtu.be/AiJP_2mwChs
Da iawn Mia & Dylan for creating an informative first video for our YouTube Channel!
Remembrance Service
We will be hosting a remembrance service on Friday 9th November 2018 to commemorate the centenary of World War 1. The local parish and community councils will be participating in the service with the children of Gilwern.
Prior to the commemoration, we are immersing the children in local history from World War 1 working with local community groups to increase their knowledge. Therefore, we are seeking artefacts, stories or historical records that you may have to support whole school learning. If you would like to contribute and send something in to school, please label the artefact with your child's name and contact details.
We are striving to enhance the learning environment and teaching activities with real-life stories and events that affected the local community. In addition to this, the school choir will be performing at the United Church Service at St. Elli Church on Sunday 11th November at 3pm.
Thank you in anticipation.
Shwmae Day
We will be celebrating Shwmae day on Wednesday 17th October 2018. It is a great opportunity to celebrate the Welsh language in within our school community aiming to encourage the individuals to start every conversation with "Shwmae" or "Su'mae".
Therefore, we are encouraging all children to wear a hat, badge, rosette, sash or anything else of your choice to celebrate all things Welsh. However, normal school uniform is to be worn. Events like these, raise standards in creating a trilingual organisation, we appreciate your support.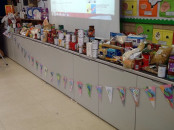 Harvest Collection
We would like to thank everyone who contributed to our Harvest Collection.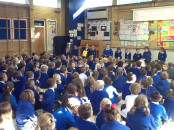 A new month means a new value
A new month means a new value.
During this mornings assembly we reflected on September's value Quality through discussing our STEM displays. We also introduced our value for October Cooperation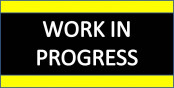 Sorry
We are working to solve the issue with the School Calendar on the Website. Please look out for text to parents, letters and class dojo for any important dates coming up.
News Zone
Archive