The News Zone
All the latest from around the school...
In this section we bring you a round-up of all the latest goings-on in and around Gilwern. Click on any image to see it full-size.
June 2018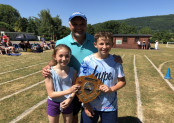 Well Done Blue House
Mr Guy with the proud Blue House Captains after today's win. Well done to everyone
#SportsDay2018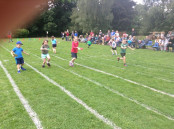 Sports Day 2018
Sports Day will be held on Friday 29th June 2018. Parents are invited to attend. Hopefully favourable weather conditions will ensure that a good number of you will be able to come and support the children.
The activities will start at 9.30a.m. with the Foundation Phase Department and Hopscotch Nursery events. A break for lunch will take place from 12:00 – 12.45p.m. and the remaining races will be held during the afternoon. All events will be completed by 3:15p.m. It is not practical to give a precise timetable for each event however, the Foundation Phase events will be held in the morning and the Junior events in the afternoon.
As in previous years, parents can bring a picnic to share with their children in the school grounds at lunchtime. A lunch (hotdogs and chips) will be provided by the school canteen for those children requiring a school lunch on Sport's Day. Please let the school know by Friday 15th June if your child(ren) requires a school boxed meal on this day.
Following lunch, all Foundation Phase children will return to class and will remain in school until 3:15p.m. Please collect your child as on a normal school day. Children who travel on Monmouthshire LEA school transport will travel home as normal unless we are informed otherwise by parents.
Refreshments will be on sale during the day with all proceeds going to Hopscotch Nursery.
Children are encouraged to wear the colour of their house however please do not go to any expense in buying new clothing for this event. Please send your child(ren) to school in their sports clothes on this day. In addition, children will be provided with drinks throughout the events, therefore please do not buy refreshments to give to your child(ren) whilst they are competing.
For safety reasons we ask that no one crosses the track at any time throughout the day. Please ensure children have adequate sun protection in the form of hats and sun block.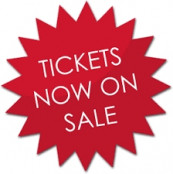 Tickets now on sale!
Tickets for Return to the Forbidden Planet (21st & 22nd June at Beaufort Theatre, Ebbwvale) will be on sale from the School office on Monday 4th June from 3:15pm.
Adults £8 children £5.
Please come and support the hard work and talent of our amazing children 🎭
News Zone
Archive