The News Zone
All the latest from around the school...
In this section we bring you a round-up of all the latest goings-on in and around Gilwern. Click on any image to see it full-size.
November 2017
'Do Your Thing' for Children In Need
This year the school will be celebrating 'Children in Need' Day on Friday 17th November 2017. The theme for this year's event is 'Do your Thing'.
We would like children to come dressed in a way that will represent their likes, dreams or aspirations e.g. If they dream of being a fireman, chef, teacher, Olympian etc. they can come dressed as who they aspire to be.
A cash donation will be collected on the day – please help us to support this worthwhile charity.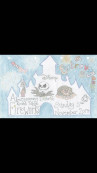 Competition Winner
Well Done to Jack who won the Round Tables Firework poster competition.
News Zone
Archive