The News Zone
All the latest from around the school...
In this section we bring you a round-up of all the latest goings-on in and around Gilwern. Click on any image to see it full-size.
November 2016
Christmas Fayre 2016
Our annual Christmas Fayre will take place on Friday 2nd December. The choir will be opening this event to get you in the festive spirit.
If you would like to donate cakes please bring them to school on Friday.
We hope to see you there.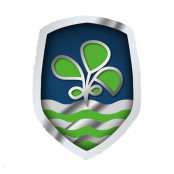 Gilwern School
Gilwern School prides itself on its outward looking vision and commitment to its pupils. Often this is approached through staff training and through its continual professional development of staff. Due to the very nature of training schedules, training cannot always be equally spread over an academic year and I am very aware that this term has seen many staff out of school, participating in worthwhile training and initiatives - this has included sector leading international work.
The school has a 'New Deal Pioneer' status, being the only primary school in Monmouthshire involved in this initiative. New Deal pioneer work is the result of the report written by Professor Graham Donaldson and aims to improve education in Wales. It involves research and contributions to Welsh Government policy, developing school leadership and construction of a new curriculum over the next 10 years. This is an exciting time for our school and will see teachers from other schools taking their lead from Gilwern.
This term, pupils and staff have been involved in many different initiatives and activities which have led to a small number of new staff working with our school. Pupils have regular access to 10 teachers and 14 support staff who work throughout the school at scheduled times of the week. The school is also fortunate to have access to a number of high quality individuals who support teachers in topic based initiatives.
The staffing of our school with high quality teachers is critical to maintaining and improving standards. As a school we have the benefit of two accomplished practitioners who we utilise to cover classes. Both Mrs Morgan and Mrs Collins have been committed to the school for many years and are very familiar with school routines, practice and high expectations of work and behaviour. In addition, we have two regular supply teachers, Mrs Kayleigh Whiteman and Miss Beth James, who are also good practitioners and provide familiarity to pupils in the absence of their teacher. This half term has unfortunately seen sickness absence of Mrs Edwards and Miss Green. Miss Beth James will continue to teach Year 2 pupils until Mrs Edwards returns.
Exciting initiatives currently happening in school are –
Each Monday afternoon, a KHS teacher works with upper KS2 teaching Maths problem solving.
Years 4 and 5 participate in Lead Creative School (Arts Council of Wales funded) initiative, developing music and technology.
Miss Zhang, British Council funded Chinese student working with KS2 pupils
Welsh language development – Mr Stefan Aylett
Reading and Oracy development – Mrs Jennifer Aylett
Art development – Mr. Godfrey
The next few weeks will be an exciting time for all pupils as we make preparations for the festive period. Christmas is still a magical time in a primary school and long may this continue. Please ensure over this busy time that usual routines continue through regular home reading and maths skills development; keeping in contact with your child's class teacher, when necessary to provide continuity.
Please contact me if you would like any further information or have ideas which we can develop during this exciting period in the school's journey.
Non School Uniform Day
Friday we will be holding a non school uniform day for all children, in return we ask that children bring in a chocolate item for the Christmas Fayre
Thank you
News Zone
Archive