The News Zone
All the latest from around the school...
In this section we bring you a round-up of all the latest goings-on in and around Gilwern. Click on any image to see it full-size.
May 2015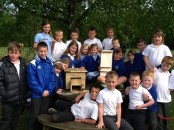 Building Fun at Hopscotch Childcare
Children in Afterschool are currently taking part in a project called 'Brecon Beacons Park Play-Our Way!'
The Park Play – our way project is about developing activities relating to the Brecon Beacons National Park and putting them into the Nature Zone Pack produced by Clybiau Plant Cymru.
As part of this project we are testing 16 new activities throughout the following weeks. This week Kevin Morgan from Kids Club came along and helped us make a Hedgehog Hibernacula and a Bat Box. "It was hard work using the hammer" said Chloe.
For more photographs see our Gallery.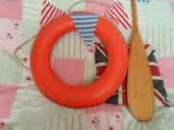 Land Ahoy!
On Tuesday 5th May pupils from Year 1 visited Ebbw Vale Leisure Centre to Launch their new topic 'Land Ahoy'.
The children took part in a swimming lesson with a qualified instructor and had the opportunity to enjoy some 'fun time' in the shallow pool.
"I loved the swimming, it was fun" said (Jessica)
"I was a bit worried but I still enjoyed it." (Kate)
Year 1 would like to thank everyone who helped at the Leisure Centre.
News Zone
Archive