The News Zone
All the latest from around the school...
In this section we bring you a round-up of all the latest goings-on in and around Gilwern. Click on any image to see it full-size.
April 2015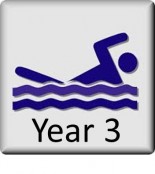 Year 3 Swimming
Swimming will commence for Year 3 on Monday 27th April.
Children will be required to bring appropriate swimwear , towel and goggles to school on this day. There will be a voluntary cost of £1.50 to cover the cost of transport.
News Zone
Archive