The News Zone
All the latest from around the school...
In this section we bring you a round-up of all the latest goings-on in and around Gilwern. Click on any image to see it full-size.
April 2014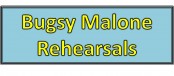 Bugsy Malone Rehearsals
Following the Easter holidays there will be a new schedule for Bugsy Malone Rehearsals. Each rehearsal will now take place from 3:30 – 5:00pm (Unless Otherwise stated).
There will be further information with regard to ticket sales and additional rehearsals in the new term.
Thank you for your continued support. Mrs Edwards
Rehearsal Schedule:
Tuesday 29th April
Tuesday 6th May
Tuesday 13th May
Tuesday 20th May ( 3:30-5:30pm)
Thursday 22nd May
Don't Forget . . .
On Thursday 10th at 3:30 it is our GAP Easter Fayre. If your child/children are making hats please return to school by Thursday morning ready for judging. It is £1.00 to entry with an extra £1.00 if you would like a photograph.
We look forward to seeing your all at this event.
News Zone
Archive