The News Zone
All the latest from around the school...
In this section we bring you a round-up of all the latest goings-on in and around Gilwern. Click on any image to see it full-size.
November 2013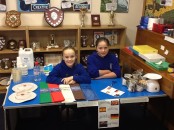 European Christmas Market
This week we are holding an enterprise week linked to our Comenius project "Mighty Me". The challenge is for the school to create a European Christmas Market. Across the week the whole school will take part in a range of activities to promote and develop thinking skills in a creative and innovative context.
Through interactive activities the children will develop an understanding of buisness related-skills such as market research, designing products and advertising. In turn this will develop their personal financial capability by managing budgets and handling money when producing their products and selling them. Money raised from the market will be used to purchase items for the class. These items have also been decided by the children - being items that they feel will improve learning within the classroom.
We would like to invite you to attend the European Christmas Market at the school on Friday 29th Novemeber 2013. The Market will begin at 3.30pm, so please come along and join in the fun.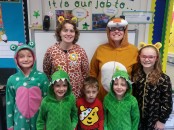 Children In Need 2013
Children In Need provide grants to projects in the UK which focus on children and young people who are disadvantaged. Which help people in all corners of the UK and support small and large organisations which empower children and extend their life choices.
The School Council had a suggestion put in the 'Pupil Voice' box, suggesting a Pyjama Day for Children in Need. This was thought to be a good idea by the School Council and they went and asked Mr Guy who agreed to it.
An array of onesie's and pyjama's were worn on the day and great fun was had by all.
Here at Gilwern we raised a total of £285.97, a big thank you to all who contributed.
(For mmore photos from the day please go to our picture gallery)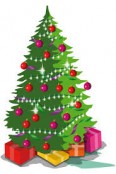 GAP Meeting
On Friday 22nd November there will be a GAP meeting to discuss all aspects of the Christmas Fayre.
If you are able to attend it will be in the school Hall at 3.30pm
Many Thanks
News Zone
Archive