The News Zone
All the latest from around the school...
In this section we bring you a round-up of all the latest goings-on in and around Gilwern. Click on any image to see it full-size.
October 2013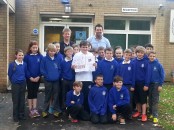 Firework Extravaganza
We would like to congratulate Sam Taylor from Year 6 on his winning entry for designing a poster for the Firework Extravaganza set by Abergavenny and District Round Table.
Sam was presented with a certificate, £50.00 for the school and a free entrance ticket for all his class. Well Done Sam
Abergavenny and District Round Table November 5th* fireworks extravaganza.
The professional fireworks display is set to music by AM Discos.
The gates open and the fun starts at 6pm*,
Entrance prices are:
Adults: £5.00
Children and Concessions: £3.00
There will be refreshments available and a Fun Fair.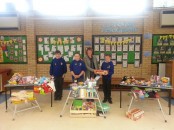 Gilwern School Harvest Festival
This week, we celebrated our Harvest Festival. Following the success of last year's collection, we decided that our focus for Harvest this year would again be "Samaritan's Purse – Operation Christmas Child." Operation Christmas Child is the world's largest children's Christmas project whose work helps needy children in some of the toughest parts of the world. The aim of the project is to give a shoebox of gifts to boys and girls of different ages (2 – 14 years). As usual, the pupils at our school did a fantastic job and collected little gifts to make Christmas shoeboxes for the children of Montenegro. Everyone helped in making a change for those children. All of the gifts will now be packed by the ladies and gentlemen of the United Reformed Church, Gilwern and our Year 6 Super School Squad will be helping too. After our Harvest Assembly, all children enjoyed delicious bread to continue with the celebrations. We would like to thank Parents, Staff and Children for all their donations.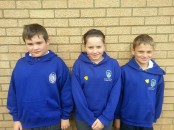 Roles and Responsibilities For Year 6
The start of a school year means new roles and responsibilities for the new Year 6 class. As a class, the children decided upon the positions to be filled. These included: Head Boy and Head Girl, House Captains, School Council Representatives, Eco-Committee Representatives, Rights Team Representatives and Mr. Guy's Super School Group.
All pupils were encouraged to prepare a short speech on why they would be good at the role they were putting themselves forward for.
The Head Boy / Girl candidates delivered their speeches to all pupils and teachers in assembly. All Key Stage Two pupils and all members of the teaching staff then voted through a private ballot, to identify the most suitable candidates for the roles of Head Boy and Head Girl. This year, for the first time ever, two Head Boy candidates received the exact same number of votes. So in the interest of democracy, both boys were named as Head Boy, along with a Head Girl.
House Captain Candidates delivered their speeches to their House Groups, whilst those pupils who wanted to be on the School Council, Eco-Committee or Rights Team delivered their speeches to their class mates in Year 6.
Head Boy: Ben Barrell / Sam Taylor
Head Girl: Emma Dixon
Blue House Captains: Cerys Vaisey / Rhys Jones
Green House Captains: Carys Havard / Rhodri Townsend
Red House Captains: Tegan Deakin / Harry Loxton
Super School Squad: Joel Harris / Dylan Davies / Alfie Morgan / Morgan Waldron / Brandon Norris / Owen Sherman / Deryn Price / Kane Lambert
Pupil Council: Eloise Owens / Toby Park
Eco Warriors: Elinor Carter-Evans / Lloyd Thomas
Rights Team: Shannon Goodwin / Ralphie Danter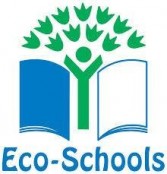 ECO Committee 2013
Our new Eco-committee were introduced to the school during assembly on Tuesday October 8th. On receiving their 'eco-warrior' badges they reminded the school that keeping the place tidy is everyone's responsibility; while the committee take a lead in finding new ways to be 'green'.
We were also joined in the assembly by Mrs Lewis, who is organising a competition for families to create something artistic or useful (or both!) from household recyclable materials. We really enjoyed seeing her examples.
Competition entries can be taken to Abergavenny Market hall on October 27th.
Class representatives are:
Reception – Kate and Bowen
Year 1 – Evie-Mae and Joseph
Year 2 – Ben and Abi
Year 3 – Mason and Ellie
Year 4 – Lowri and Rhys
Year 5 – Dylan and Beth
Year 6 – Lloyd and Elinor
News Zone
Archive