Gallery Zone
Pictures from Gilwern News and Events
This section is a showcase for photos and artwork from pupils and events throughout the school.
January 2016
Year 2 - Events
Studying the inside of a piano
The children studied the inside of the school piano with Miss Parr to decide whether the 'piano' is a percussion or stringed instrument. They decided it is a stringed instrument.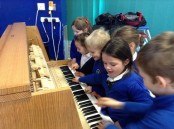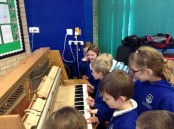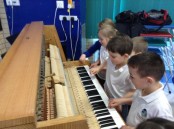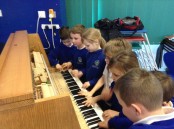 Gallery Archive