The News Zone
All the latest from around the school...
In this section we bring you a round-up of all the latest goings-on in and around Gilwern. Click on any image to see it full-size.
September 2017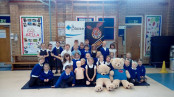 Blaise First Aid Training
Thank you to Blaise First Aid Training for coming into School and teaching our pupils Basic First Aid.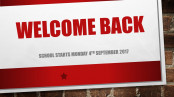 Welcome Back
School starts back on Monday 4th September 2017.
We look forward to welcoming back all children and parents after the summer break and look forward to a happy and successful term.
News Zone
Archive